For the past two years, Blue Marble Geographics has partnered with the New England Environmental Finance Center (NEEFC) from the Edmund Muskie School of Policy Research at the University of Southern Maine to develop the software interface for COAST.
The COAST software tool, a free download, is built on the Global Mapper software developer toolkit and promoted in partnership with Catalysis Adaptation Partners.
COAST (COastal Adaptation to Sea level rise Tool) is a process that helps users answer questions in regards to the costs and benefits of actions and strategies to avoid damages to assets from sea level rise and/or coastal flooding.
Should we build a sea wall?
Should we develop a proactive building ordinance?
Should we build a levee?
Should we change our zoning?
Should we relocate?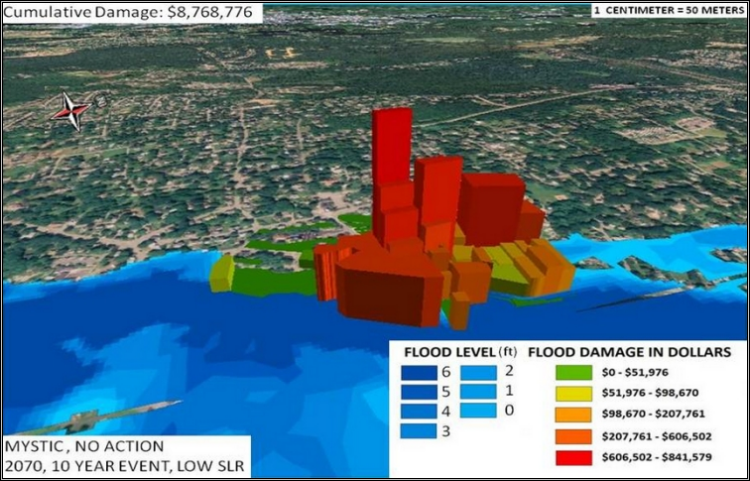 COAST is a technical tool, but its primary added value is in how it is used. In the COAST approach, our associates at CAP help your organization or community connect technical results with the social, political, and economic realities of local adaptation, in a way that empowers stakeholders to actively engage in discussions about their future. Being entirely stakeholder driven, and using locally derived data on vulnerable assets and candidate adaptation actions wherever possible.